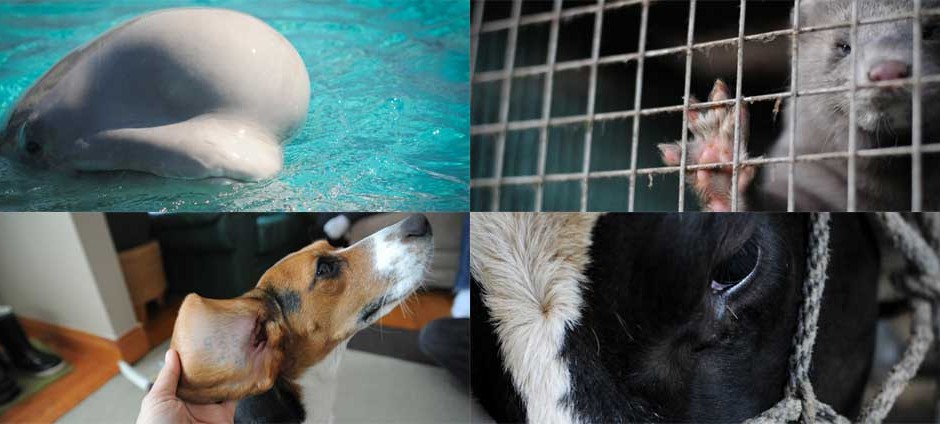 The faces representing the four main animal industries: Entertainment; Fashion; Food: Biomedical Research: Photos by Jo-Anne McArthur
Good Morning Kelly!! We are so thrilled to take this journey with you. For others who are joining us (and we hope that there are many!), Kelly is from Vancouver and works for Lush Cosmetics as a Shop Manager.
Kelly, we know that you have been a vegetarian for 1 year and are now ready to embark on a vegan journey. You had mentioned that you travel often and would like to get some tips about quick meals and foods to grab on the go.
Could you tell us a little bit about how you normally handle eating while you're traveling?
Coach Donna and Coach Rosemary
The opinions we express as GFJ Coaches are ours personally. We are not professional health practitioners.  Neither are we treating a specific health care issue.  That means we are not offering advice on health-care problems. If you  are experiencing a health-care problem, it is important to seek the advice of a health professional. However we are experienced, practicing vegans and we look forward to coaching you on your journey..