JAMES CROMWELL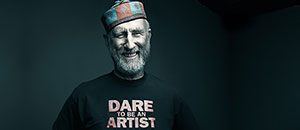 This is a masterful film.  It should be essential viewing for everyone. Jo-Anne McArthur is an extremely engaging subject.  And I was particularly blown away by her photographs which are so poignant and evocative, they're almost a character unto themselves … The Ghosts in Our Machine is a vital film that needed to be made at this point in history, and has been made magnificently. – James Cromwell, Actor.
BILL MAHER
The truth can be hard to take, but we have an obligation to look and see what's going on, and, if we don't like it, a chance to stop going along with it. This important film provides precisely that insight and that opportunity. – Bill Maher, American stand-up comedian, television host, political commentator, author and actor.
 
 
WOODY HARRELSON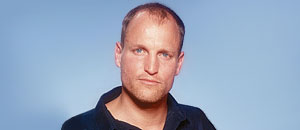 I am a fan of filmmaker Liz Marshall's previous film "Water On The Table". I don't doubt that THE GHOSTS IN OUR MACHINE will be as important and well done. – Woody Harrelson, Actor
 
 
 
 
 
INGRID NEWKIRK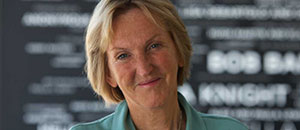 In much the way Harriet Beecher Stowe's book, Uncle Tom's Cabin, did in its time, this film has the potential to broaden our view of those around us, to suggest their potential and their reality, cause us to pick apart our prejudices, and raise the potential for consideration, understanding and inclusion, to change a world view.  – Ingrid Newkirk. Founder and President, PETA
 
 
 
CHRIS HEGEDUS & D.A. PENNEBAKER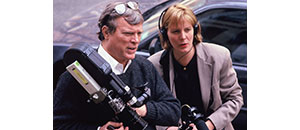 Hi Liz:  You told a very beautiful, evocative and compelling story. Congrats on the film's success and for putting the issues out there. – Chris Hegedus and D.A. Pennebaker, Pennebaker Hegedus Films. "Don't Look Back" "The War Room" "Unlocking the Cage" 
 
 
 
BOB BARKER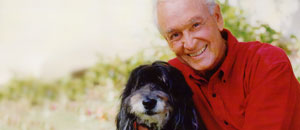 Jo-Anne's photography and Liz's filmmaking have together created a masterful and inspiring documentary of the many ways in which animals suffer at our hands. – Bob Barker, Television Personality
 
 
 
 
JASON PRIESTLEY
Really powerful… a truly eye opening experience… I only hope THE GHOSTS IN OUR MACHINE can change the way people treat animals the way "Food, Inc." changed the way people eat. – Jason Priestley, Actor, Director
 
 
 
 
JENNIFER BAICHWAL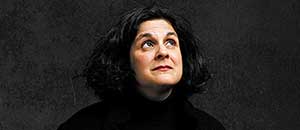 The Ghosts in Our Machine is a powerful, disturbing and sometimes hopeful meditation on our relationship with the creatures we love, consume, control and abuse. This cinematic journey compels us to examine our incomprehensible acts of violence and recognize ourselves as human animals, one species among many. – Jennifer Baichwal, Director/Writer, WATERMARK; MANUFACTURED LANDSCAPES
 
SHAUN MONSON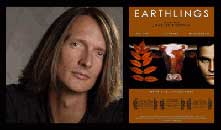 The Ghosts In Our Machine captures the compassion and the frustration of being an animal advocate; the willingness to help the helpless, coupled with the hopelessness of trying to stop an indifferent system.There are films about living by killing, and there are films about living by loving. This one covers both. – Shaun  Monson, Writer/Director, EARTHLINGS; UNITY
 
 
BRIAN WENDEL
The Ghosts in Our Machine deeply explores the emotions of factory-farmed animals vs. farmed animals in protective sanctuaries, bringing into clear focus the sentience of our fellow earth inhabitants. In compelling and moving artistry, it also shows contrasting sides of humanity. I highly recommend people see this beautifully-shot, well-directed, and hopeful film! – Brian Wendel, Executive Producer, FORKS OVER KNIVES
 
SHELLEY SAYWELL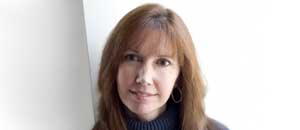 A masterpiece … Liz Marshall succeeded in doing the near impossible – making a piece of art, so beautiful, and haunting and powerful  that it touched the most profound place inside – a desire to truly see no matter how hard to watch, and to feel, however much it hurts,  and most of all – to act. – Shelley Saywell. Multi-award winning Director, Writer, Producer Bishari Films
 
RICHIE KUL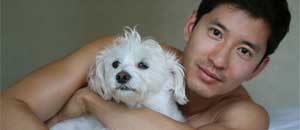 Profoundly affected by this simultaneously haunting yet hopeful film.  I couldn't help but share Jo-Anne's sense of urgency and feel the emotional scars her work has left behind, and agree that we are nearing a momentous shift in social conscience.  This film has the power to truly awaken hearts and minds.  – Richie Kul, Actor, Model
 
 
 
MARK THOMPSON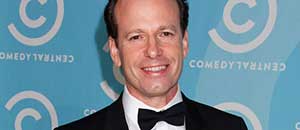 Powerful and emotional, this film connects you to the world of gorgeous creatures and their depth of feelings … It's visual beauty and deft, artistic direction give it a warmth that is disarming to the point that the message is delivered without finger wagging or heavy handedness. I find this movie a real treasure. – Mark Thompson, Radio/TV talk show host/journalist – KFI/Clear Channel Radio, FOX Television, TYT Networks
MARC BEKOFF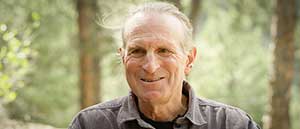 This groundbreaking film is at once profoundly moving, utterly stilling, and one of the most educational exposés of how we use and abuse other animals. – Marc Bekoff, Author, THE EMOTIONAL LIVES OF ANIMALS; WHY DOGS HUMP ND BEES GET DEPRESSED
 
 
 
 
VICTORIA MORAN
The genius of this documentary is that the story of Jo-Anne McArthur's 'war photography' in the trenches is so compelling that I could watch every frame and be with Jo-Anne, with the filmmaker, and with the issues, while at the same time being re-inspired to do all I can to make a difference… – Victoria Moran, Author, Main Street Vegan
 
 
 
DR. THEODORA CAPALDO
Marshall and McArthur's stories are brilliantly woven as a mirror within a mirror within a mirror: we see what the animals see, what McArthur sees, and the overarching vision of what Marshall sees in them …Ghosts will bring many of us to our knees in solidarity with the whispered prayers of the animals – and you may just find yourself rising from your knees in sparked desire to stand and do something. – Dr. Theodora Capaldo. President, NEAVS
 
DR. KERRY BOWMAN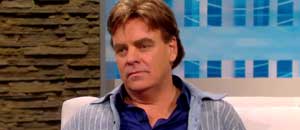 This movie is very powerful, in fact I have never seen anything quite like it done on animals before. A growing  amount of attention in recent years has been focused on companion animals and wild animals, particularly in relation to species loss,  what is by far the largest number of animals, those used in industrialized farming and products, has been ignored… – Kerry  Bowman PhD, President, Canadian Ape Alliance
 
STEPHEN BULGER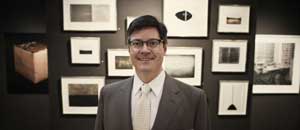 The Ghosts In Our Machine is a terrific film that sheds much needed light onto the important work of Jo-Anne McArthur, whose impressive compassion helps us all.
– Stephen Bulger, Stephen Bulger Gallery
 
 
 
 
 
DENISE DONLON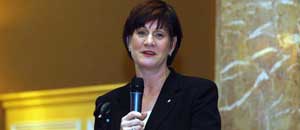 To contrast such beautiful filmmaking with an issue as tough and fraught as animal rights is an innovative approach that results in an emotionally compelling, accessible film. – Denise Donlon. Host, Producer, Public Figure. Former Executive Director of CBC Radio, former President of Sony Canada and innovator at MuchMusic.
 
 
 
DIRECTORS GUILD OF CANADA
Congrats from the DGC … A remarkable piece of work. I would like to congratulate you on behalf of the National Directors Division of the Directors Guild of Canada. I hope it goes far. – Hans Engel. Directors Guild of Canada
 
 
 
 
 
MARTIN ROWE
Liz, I saw the film and watched the Goggles' interactive. A beautiful, beautiful film —warm, hard-hitting, resonant, and infinitely watchable. I love your aesthetic, something matched by the evocative interactive. I have high hopes for GHOSTS in bringing about change. – Martin Rowe, Co-Founder, Publisher & Editor-In-Chief,Lantern Books