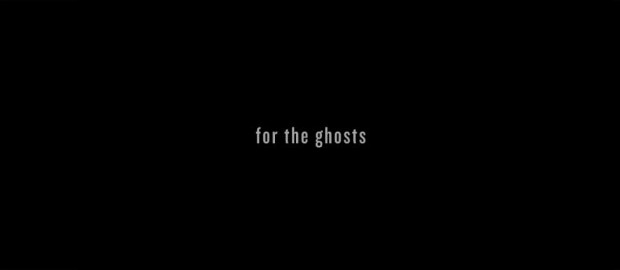 We are excited to announce that for the next 30-days (April 3rd – May 1st), we have been given permission, gratis, by Radiohead, to release our very specially designed credits on YouTube, it features "Give Up The Ghost" by Radiohead. Our credits for The Ghosts In Our Machine documentary interlace the names and titles of those of us who made the film with those who are featured (nonhuman and human animals), intercut with several staggering statistics about the four main animal industries revealed in the film. Please watch it now and share widely. For the Ghosts. #FortheGhosts.
(NOTE AS OF MAY 2ND: THIS VIDEO IS NO LONGER AVAILABLE TO THE PUBLIC – WE ENJOYED A ONE-MONTH ONLINE EXHIBITION. IT WAS PASSIONATELY SHARED THROUGH FACEBOOK, TWITTER AND GOOGLE CHROME, WITH OVER 5,000 UNIQUE VIEWS ON YOUTUBE)
On February 20th 2013 I wrote this:
Dear Thom Yorke / Radiohead:
Thank you for giving "two-thumbs up, artist approval" for the use of your beautiful and haunting song GIVE UP THE GHOST in THE GHOSTS IN OUR MACHINE documentary. It strikes a perfect emotional resonate tone during
the end credit sequence of the film,  which is artfully interlaced with statistics about animal industries.
The film is now complete, and we are preparing for a big year ahead.
I have enclosed 2 x DVD review copies for you of our theatrical master. I hope that you will watch the film
and I hope that you are inspired by how your song adds weight and poetry to the end of an immersive
and eye-opening journey.
For the Ghosts,
Liz Marshall
Director, Producer, Writer
WWW.THEGHOSTSINOURMACHINE.COM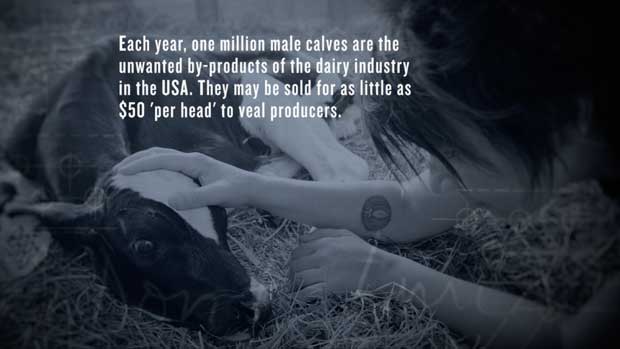 Below is the letter (pitch) I wrote to Radiohead with the help of my friend, music producer Amy Fritz. My fellow producer Nina Beveridge and I designed this and sent it off. Within a few weeks Radiohead gave "two thumbs up, artist approval". What an exuberant moment to learn that one of my biggest dreams for the film had come true. My life partner Lorena Elke turned me on to the song, and I knew we had to have it for the film. #DreamComeTrue.
… GIVE UP THE GHOST is a reflective and haunting song that speaks perfectly to the tone, mood and message of THE GHOSTS IN OUR MACHINE documentary. We would like to respectfully license your song for the end of the film – to play during the credit sequence. Placed within the context of our film I know that your song will inspire audiences ... GIVE UP THE GHOST will help to elevate the meaning of The Ghosts In Our Machine.
Yes, it does. 
Since April of 2013, I have attended dozens upon dozens of screenings of the film from Canada to the US, Amsterdam and Iceland, and this end credit sequence is very effective. Most people do not leave, or stir, and often there are tears. It is the only place in the film where statistics appear on screen, audiences appreciate learning some hard facts after a revealing 92-minute journey.
I am in the midst of planning the UK premiere with some organizations in Europe, to be announced in May, and we hope to attract lots of Radiohead fans, and hopefully the band too …
Europe, see you soon.
Liz Marshall