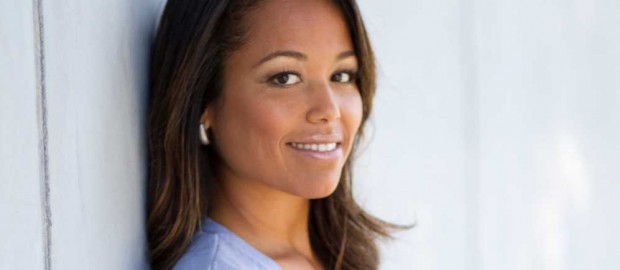 "The connection the viewer makes to the souls behind the eyes of each animal on the screen provides dialog without spoken words.
How can one not be emotionally moved by this film – once you connect to the "cast," the ones who communicate in a form we as humans cannot speak. There is no mistake in deciphering what these individuals are pleading for us to understand.
As an ethical Vegan since birth who has been exposed to the suffering of animals from a very young age, I wholeheartedly appreciate the strength of spirit the photographer has as she takes us on her journey. As a SAG Member I would nominate this film for Best Ensemble Cast and Best Documentary!
I implore every human to commit 90+ minutes of your life to watching this visual documentation of a part of existence we have kept hidden from the masses for far too long. One day future generations will look back at this film and wonder why we allowed our animals to be enslaved, confined, eaten, worn, abUSED, tortured, and exploited for as long as we did. But now is the time to allow your hearts to feel what your eyes have been hidden … you will be moved by THE GHOSTS IN OUR MACHINE and leave the theatre a changed person!"
Seba Johnson
Olympian, Screen Actors Guild Member,
Writer, and Vegan Since Birth
Photo courtesy of Naoe
Seba Johnson made history as the Youngest Alpine Ski Racer in the Olympics at the tender age of 14, during the 1988 Olympics, in Calgary, Canada. She also made history as the First Black Female to ever ski in the Olympics, a title which Johnson still holds today. Unlike many other Olympic skiers, Seba was faced with many challenges due to the fact that many people were not ready for racial barriers to be broken in what was considered to be a "white man's" sport. She received her first death threat only three days after arriving at the Athlete's Olympic Village.
Four years later, she qualified for the 1992 Winter Olympic Games in Albertville, France, competing in the Giant Slalom and Slalom ski events. Even at such a young age, she stood for a cause. As an animal rights advocate, and an ethical VEGAN SINCE BIRTH, Seba protested the following Winter Olympic Games in 1994 held in Lillehammer, Norway and decided not to participate due to the fact that Norway lifted their moratorium and resumed their practice of commercial hunting for minke whale. She was once disqualified from a World Cup ski race because she refused to wear a ski suit that had a patch of leather sewn into it.
Seba retired from skiing after the 1992 Olympic Games and decided to attend college full time. After graduating from Howard University, Seba spent time traveling to educate the youth about health and animal/human welfare, and also volunteered her time to teaching inner city youth in Boston how to ski. Seba fell in love with being in front of the camera during her ski career when she filmed commercials for several ski sponsors and is now a member of the Screen Actors Guild pursuing a career in acting and Public Speaking as she writes her book – publishers welcome: contact@SebaJohnson.com
Read our Interview with Seba Johnson.