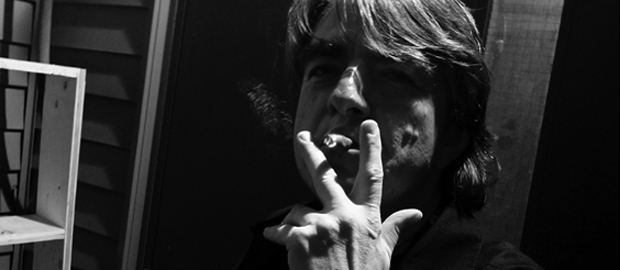 Daniel Pellerin has worked in sound and music post production for film and television for the past 32 years, as recording and re-recording mixer / engineer, sound design and music supervisor / editor.
Throughout his career, he has mixed all of Atom Egoyan's feature films, including "Chloe" and "The Sweet Hereafter". He has also supervised and mixed the sound for many of Bruce MacDonald's and Clement Virgo 's feature films, as well as Deepa Mehta on her feature film, "Heaven on Earth" and Istvan Szabo's feature films "Sunshine" and "Being Julia".
In the documentary field, he has worked on sound design and mixes for film makers as diverse as Brigitte Berman, Peter Lynch, Velcrow Ripper, Nettie Wild, Nik Sheehan, Ron Mann, Lindalee Tracey, Peter Raymont, Tim Wolokatiuk, Barry Stevens, Peter Mettler, Min Sook Lee, Ric Bienstock, Simcha Jacobovichi, Sarah Goodman to name a few. He was supervising re-recording mixer for Liz Marshall on her feature documentary "Water on the Table". At this year's edition of Hot Docs, he supervised sound design and mixed / music edited Nisha Pahuja's "The World Before Her", winner of Best Documentary at Tribeca and Hot Docs 2012 and Angad Bhalla's "Herman's House".
Awards Nominations and Wins:
He has been nominated for 11 Genie Awards for which he has won 3 (Atom Egoyan's "The Sweet Hereafter", Istvan Szabo's "Sunshine" and Clement Virgo's "Love Come Down") and 16 Gemini Awards, for which he has won 2 ("Musicians in Exile" and "Under the Piano"). This year (2012), he was nominated for a Genie Award for Best Sound Editing as Sound Supervisor (Sound Design and Mixing) on Agniezska Holland's Oscar nominated feature drama, "In Darkness"He also won an Emmy Award for Outstanding Achievement in Sound on The Inventor's Series special "Edison: The Wizard of Light" for Devine Entertainment and HBO U.S..