"As practicing vegans, we facilitate people on their Ghost-Free Journey by addressing everyday, relevant topics that include food and fashion choices, social issues, and how animals are viewed and used in our culture. Our intention is to ultimately foster a moment for each participant to connect deeply to animals as sentient beings, deserving of our respect and thoughtful choices. We believe that when one's reverence for animals is acknowledged and merged with an understanding of choices available to them, this harmonious connection is what helps sustain the ability and desire to remain Ghost-Free."
– Ghost-Free Journey Mentors, Rosemary & Donna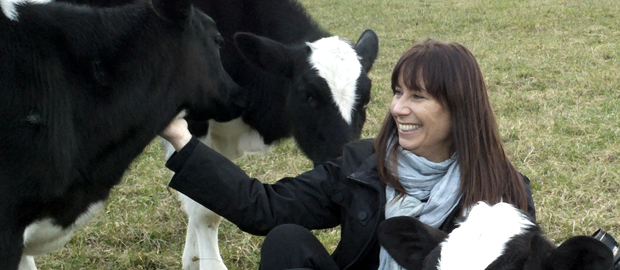 ROSEMARY TARENTINO FOOS – GFJ MENTOR
2007 marked the beginning of my vegetarian journey, and later in 2010, my vegan journey. What followed was a radical shift in my consciousness and realization that I am empowered with the gift of choice that aligns with wanting to contribute to respect and have reverence for health, the environment and all sentient beings. As I watched the first Ghosts In Our Machine trailer, my excitement and curiosity was ignited, and I wanted to learn more about this project and the Ghosts. I am so inspired by this project, and it fuels my passion to learn more, and contribute to promoting awareness about the ghosts all around us. I spend much of my free time learning more about vegan nutrition/ health, spiritual/ ethical aspects of being vegan, and I'm excited to continue the process while assisting others in their Ghost-Free Journey. I hope to bring some of my skills as a professional counselor/psychotherapist to my role as Mentor for the GFJ, by listening carefully, and helping others find their own wisdom and power to reach their goals with awareness and compassion. I am honored to be part of TGIOM Team, and to help others interested in exploring a Ghost-Free lifestyle.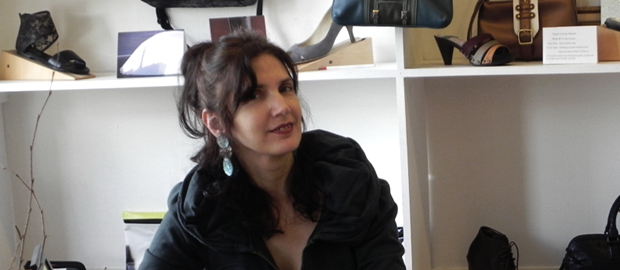 DONNA OAKES – GFJ MENTOR
I began my vegan journey in April of 1989. I own a vegan boutique in upstate New York (Cow Jones Industrials Vegan Boutique) and I focus on making people aware of what they wear and how it affects animals, the environment and the people who produce these products. I have been consumed by The Ghosts in Our Machine ever since I saw the first trailers – they are haunting, mesmerizing, and give space for reflection. I have no doubt that this incredible film will be a major catalyst for change. I am so honored to be connected to this project, especially as part of the Ghost-Free Journey program. The project team and the numerous supporters are compassionate, knowledgeable and together they form a wonderful safety net for open exploration and change.
Visit Cow Jones Industrials Vegan Boutique:  www.cowjonesindustrials.com