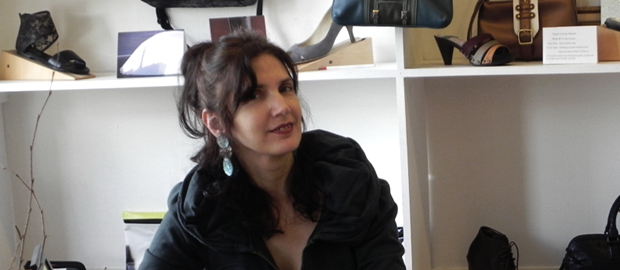 I began my vegan journey in April of 1989. I own a vegan boutique in upstate New York (Cow Jones Industrials Vegan Boutique) and I focus on making people aware of what they wear and how it affects animals, the environment and the people who produce these products. I have been consumed by The Ghosts in Our Machine ever since I saw the first trailers – they are haunting, mesmerizing, and give space for reflection. I have no doubt that this incredible film will be a major catalyst for change. I am so honored to be connected to this project, especially as one of the coaches. The project team and the numerous supporters are compassionate, knowledgeable and together they form a wonderful safety net for open exploration and change.
Read Donna's blog entries here
Visit Cow Jones Industrials Vegan Boutique:  www.cowjonesindustrials.com

.