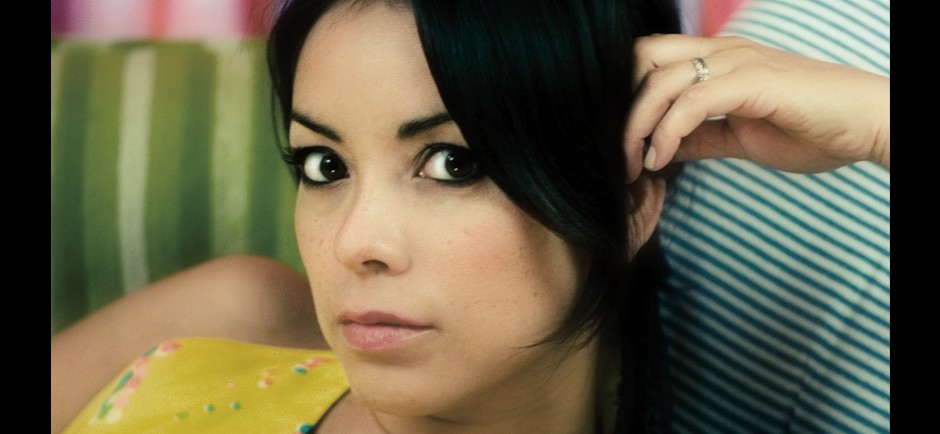 "I would like to personally express my support for the documentary project  THE GHOSTS IN OUR MACHINE. Not only does the film and website concept speak to me directly and my own views on animal welfare, the project is shaping up to be one of the most creative, intriguing initiatives I've come across in many months. The emphasis on Canadian art and photography is also an important element in regards to this project. Having made my own career in Canada as a musician and songwriter for 13 years, I understand the hard work and detail that goes into making new media in this country. I look forward to seeing THE GHOSTS IN OUR MACHINE come to fruition."
Best Regards,
Emm Gryner
Pop/Rock Singer, Songwriter
Emm Gryner is a Canadian pop/rock singer-songwriter with several albums to her credit. She won the Canadian Music Publisher's Songwriting scholarship, the Radiostar Songwriting Contest and has been nominated 3 times for a Juno Award, twice for Best Pop Album. In Q Magazine's 20th anniversary issue, U2's Bono named Emm's song 'Almighty Love' as one of 6 songs from the past twenty years that he wishes he had written. Nelly Furtado named Emm's album 'Science Fair' as one of her desert island discs in a VH1 interview. MOJO called her song 'Blackwinged Bird' "a Lennonesque ballad". Toronto's NOW Magazine wrote of Gryner's songwriting: "Dynamic songs…overflow with outstanding craftsmanship" while Ireland's Hot Press Magazine gave Gryner's 2009 album 'Goddess' 4 stars. Emm was invited to sing back-up and play keyboards in David Bowie's band to promote his album "…hours". She is featured on the recording 'Bowie At The Beeb' and headlined Glastonbury with Bowie in 2000. Emm has also sung on recordings by Rob Zombie and Def Leppard. Recently, Emm made her acting debut portraying Tracey in the film 'One Week' starring Joshua Jackson (Fringe)..