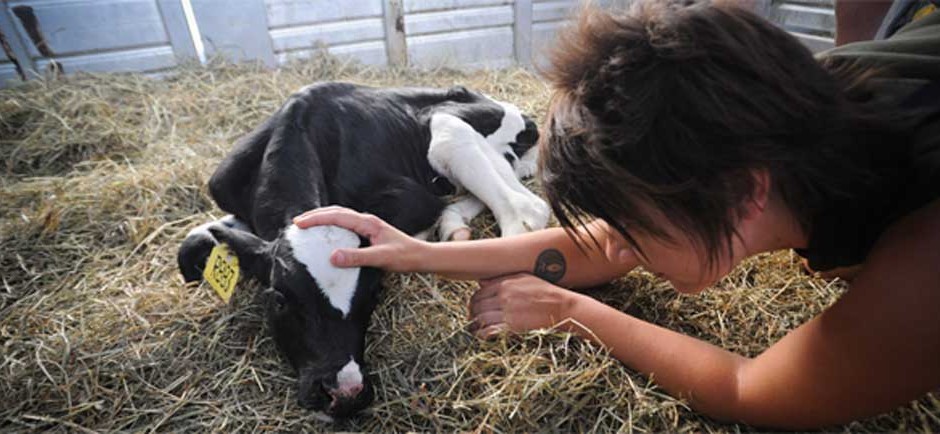 Photo of director Liz Marshall with Sonny on his rescue day. By Jo-Anne McArthur / We Animals for The Ghosts In Our Machine. July 2011.
Sonny, Happy Birthday! You are now 2 years old, and famous! We met you when you were just 1-day old, dehydrated, with an infected umbilicus and ulcers. Your inspiring rescue and rehabilitation story is featured in THE GHOSTS IN OUR MACHINE.
Thanks to Farm Sanctuary and Susie Coston, the National Shelter Director for Farm Sanctuary, for rescuing Sonny from the dairy industry and for giving Sonny such a healthy happy life. Watch this Farm Sanctuary video Animal Tales: The Sonny Side of Life, and Read more about Sonny's story here.