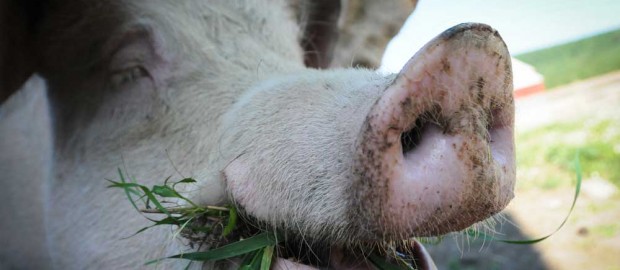 Thank you for contributing to our Impact Campaign!
From December 10th – 12th, thousands of people around the world participated
to help us find out how The Ghosts In Our Machine is changing the world for animals!
We made the film available for free, and over 5,000 people completed our short survey prior to watching the film.
In January, we will follow up with the respondents to engage in our "Impact Survey".
A big thank you to the more than 200 people who had previously seen the film,
who participated in our "Impact Survey".
Since 2013, The Ghosts In Our Machine has been seen countless times around the world, thank you so much
for your important contribution in helping us to further understand the film's impact.
Due to the generous support of the Bertha BRITDOC Connect Fund we are working with professional researchers, the Humane Research Council, to gauge how the film is affecting people's perceptions and behaviors in relation to animals. Results will be analyzed and compiled into a final "Impact Report",
available to all in March 2015. Emails and answers will be kept strictly confidential.
Participants are eligible to win our special gift basket which contains a $100 gift card,
a DVD of The Ghosts In Our Machine, and a signed poster of the film.
The winner will be selected and notified in February.
This initiative is the final phase of the LizMars global impact and engagement campaign: #ForTheGhosts.

For those who missed the opportunity to participate,
the film is available around the world to rent or own.
Thank you for your support!
Photo: © We Animals