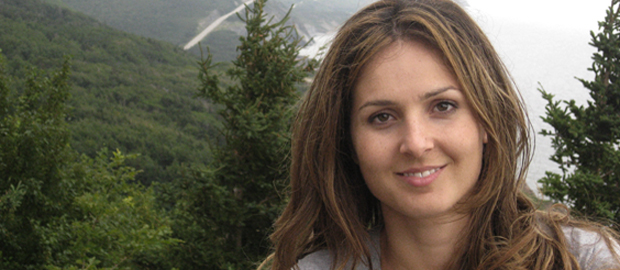 Lina is a Researcher for The Ghosts In Our Machine. Prior to joining The Ghosts In Our Machine team, Lina was an Executive Assistant to the CEO at Habitat for Humanity Toronto and graduated from York University with a Bachelor of Administrative Studies and an Honours Specialization in Marketing in 2009.
As a child, Lina had a strong sensitivity towards injustice. In 2007, her sister brought home a dog named Madison and her life was forever changed. Having not grown up with animals, she was not aware of the profound impact that Madison would have on her.  She credits Madison for extending her circle of compassion and becoming vegan. In 2010, she started volunteering at the Oakville and Milton Humane Society where she trains and socializes the dogs.
Lina is currently enrolled in workshops at Liaison of Independent Filmmakers of Toronto and The Doc Story Studio and working on her first short film.