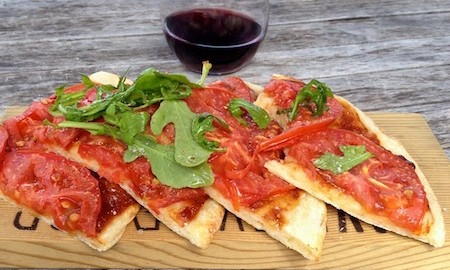 Photograph by Rosemary T. Foos
Now that you have all been exploring a Ghost-Free lifestyle for several days, it's time to take it to the road!  Tonight, as you dine on wonderful vegan food at GRAZE, we thought it would be a great topic to expand on.  The interpersonal and social aspects of being vegan can pose some challenges in our culture: within our family, work setting, dinning with friends in our homes or theirs, and how to select food in restaurants.  Have you encountered any social challenges this week?  Do you anticipate having some of these challenges?  We'd love to hear from people who have already encountered these challenges and how they have faced them.   Have a wonderful time at GRAZE !
For the Ghosts,
Coaches Rosemary and Donna
The opinions we express as GFJ Coaches are ours personally. We are not professional health practitioners.  Neither are we treating a specific health care issue.  That means we are not offering advice on health-care problems. If you  are experiencing a health-care problem, it is important to seek the advice of a health professional. However we are experienced, practicing vegans and we look forward to coaching you on your journey.