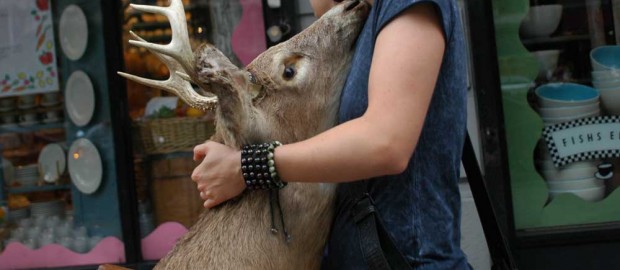 Photograph by Jo-Anne McArthur
As we go about our busy lives, it's sometimes hard to make the time  to really see the world around us, including the Ghosts In Our Machine.  This week, each of you took that time to explore a piece of the world that can be hidden from our view and consciousness.  Perhaps this experience has introduced you to a new level of awareness about yourself and the Ghosts.  Or, maybe it served as in introduction to being vegan.  Either way, we hope it prepared you to continue this learning process beyond the 5-Day Ghost-Free Journey.   Thank you all for your openness, your deep reflection and sharing with this wonderful community.
Today, we hope to use the time to review and answer any questions you may have that weren't addressed this past week as well as discuss ways in which you can continue to learn about or advocate for The Ghosts!  We would also love to hear from those of you who are participating in the  Chicken Vigil  today with Liberation BC.
Please feel free to bring up anything else you feel necessary to help you prepare for your continued journey!
For the Ghosts,
Coaches Rosemary and Donna
The opinions we express as GFJ Coaches are ours personally. We are not professional health practitioners.  Neither are we treating a specific health care issue.  That means we are not offering advice on health-care problems. If you  are experiencing a health-care problem, it is important to seek the advice of a health professional. However we are experienced, practicing vegans and we look forward to coaching you on your journey.