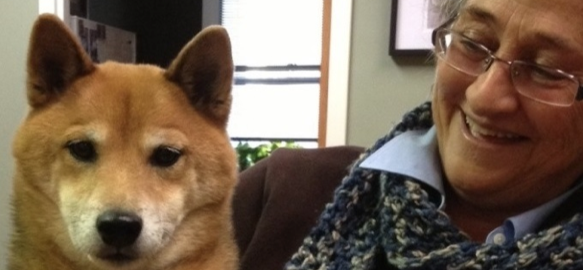 "Some time ago, I was interviewed for a film. I was honored when later told my words would not only be voice over for the section on vivisection, but THE GHOSTS IN OUR MACHINE's opening remarks as well. Later, I was asked to introduce its premier screening in Toronto. That day, NEAVS pledged to support the film with a Boston screening, intent on helping it reach as many as possible.  I've followed the swell Ghosts has made across  the US, Canada and other countries with its powerful, informed and inspiring voice. No one can come away unchanged. Between the stunning photography of Jo-Anne McArthur and directing of Liz Marshall, the animals are allowed to show us their worlds through their  eyes.
The animal protection movement has been using images to tell the animals' story for more than a century.
NEAVS' turn of the century publications were among the first to expose the horrible truths of what was happening in labs  as vivisection was taking hold as the new science. In modern times, hard hitting advocacy and undercover investigations  have shown us acquired video of such atrocities as head injury experiments where baboons, lightly anesthetized on the equivalent of angel dust, were subjected to high velocity head impact to inflict severe brain injury that left them unable to sit up or in any way be a conscious part of the world.  More recently we witnessed a 'knock down' where a chimpanzee ran around frantically screaming in his cage in a futile attempt to avoid the 2 1/2 inch spiked dart of anesthesia shot at him with a high powered dart gun. We have seen what goes on behind laboratory doors. We have heard first hand accounts, told by those brave enough to care. We are stricken by the animals' pain and repulsed by the inhumanity perpetuating it.
But, what Ghosts does is more. Propelling us through different areas of animal abuse, its unique contribution is how Liz films the animals through the eyes of Jo-Anne's photography, allowing us to see every single animal as the unique person s/he is. Not just as a victim. Not just as the bloodied result of human callous, cruelty, and greed but as a living individual person whose consciousness stares back at ours demanding that we know them. Victimization can only happen when the object of that victimization is objectified, is seen as someone less deserving than the perpetrator –is seen as a thing.
Ghosts does not for one-second allow us to see the animals as anything less than beings who share the same capacity for fear, pain, confusion, suffering and joy that each and every viewer in all our human form does. Many of us work on behalf of other species because we get what is now referred to as 'sharing a common mammalian brain' –  we understand our shared cognitive and emotional structures, needs, capabilities. We empathically know there is no difference between ourselves and the sow condemned to a gestation crate, the monkey immobilized in a stereotaxic device, and on and on. Yes, we speak a different language, move through the world in different bodies, and bring to the world the fulfillment of our own unique place in creation, but essentially we are the same. Ghosts allows us to remember this or perhaps to learn it for the first time. It allows us to embrace all animals with compassion,  respect and appreciation because Ghosts allows us to see."
Theodora Capaldo, Ed.D.
CEO, New England Anti-Vivisection Society
Photo Dr. Capaldo and Kibou Courtesy of NEAVS

The founding of NEAVS goes back to an event that took place at Harvard University in 1871. That year, Professor Henry Bowditch, wishing to bring Harvard up to date with the latest European methods of studying physiology, established one of the first vivisection laboratories in the country at Harvard's new medical school. While Harvard President Charles William Eliot was very pleased with the new laboratory, Professor Henry Bigelow, famed surgeon at the medical school and Massachusetts General Hospital, was not.
Dr. Bigelow was so troubled at what he had seen in the new facility, he appealed to Edward Clement, editor-in-chief of the prestigious Boston Evening Transcript, telling him about the new "scientific medicine" using live animals in experiments. Clement, convinced the charge against Harvard was serious, initiated forceful editorials against vivisection in the Transcript, Boston's foremost newspaper. Shocked readers were determined to take a stand against this new "scientific medicine." Joseph Greene of Dorchester, MA, a determined citizen who won $250 in a local "Why I am Against Vivisection" contest recruited a group of Boston's most prominent citizens for the first meeting of the New England Anti-Vivisection Society (NEAVS) on March 30, 1895. Greene approached Philip Peabody, one of the judges in the contest, a physician by training and a lawyer by profession, to become NEAVS' first president. Six months later, the Society incorporated and opened its first office at 179A Tremont St.
Author and founder of the Fund for Animals Cleveland Amory was NEAVS president from 1987 until 1998. He has been described as "the founding father of the modern animal protection movement."
In anticipation of his retirement, Amory appointed a nominating committee that chose psychologist and former NEAVS board member, Theodora Capaldo, EdD, to succeed him. She was elected NEAVS' first woman president in 1998 and continues to hold the position (Amory died unexpectedly later that same year). Capaldo and her newly elected board of directors came with extensive animal protection and animal rights experience and have included individuals with medical, veterinary, psychology, mental health, sociology, and legal credentials, such as Sarah Luick, Esq., a founding member of the Animal Legal Defense Fund (ALDF).
Under Capaldo, the board and staff have developed and implemented a succession of new and effective strategies with which to achieve the organization's sole mission of ending the use of animals in science and replacing them with non-animal and scientifically superior alternatives. Highlights of those programs include campaigning to end the use in research of the first nonhuman species, chimpanzees – human's closest genetic relative (Project R&R: Release and Restitution for Chimpanzees in U.S. Laboratories); ending the use of terminal dog labs at the first veterinary school in the country, a curriculum shift later followed by other schools; and, most recently, reaching out to and incorporating other social movements into the animal protection movement. Examples include support for women doing research that does not involve animals and is aimed at understanding, among other things, sex differences' effect on biomedical research results as well as the implications of such differences for the use of other species to extrapolate animal data to human health; and environmentalism through investigation of the serious and detrimental environmental impact that the use and disposal of millions of animals used in research, testing, and education has on the environment (women and the environment are the core of NEAVS' current Common Ground campaign).
NEAVS' philosophy emphasizes: that the use of animals in research, testing, and education is unscientific, as shown in numerous studies, and is unnecessary due to the availability of and continuing development of alternatives that yield results superior to animal use; and that the humane and ethical arguments against the suffering and death of millions of animals in labs each year has never been stronger given how modern science shows animal use has limitations, dangers, and is little or no benefit to human health.
Read our Interview with the New England Anti-Vivisection Society.