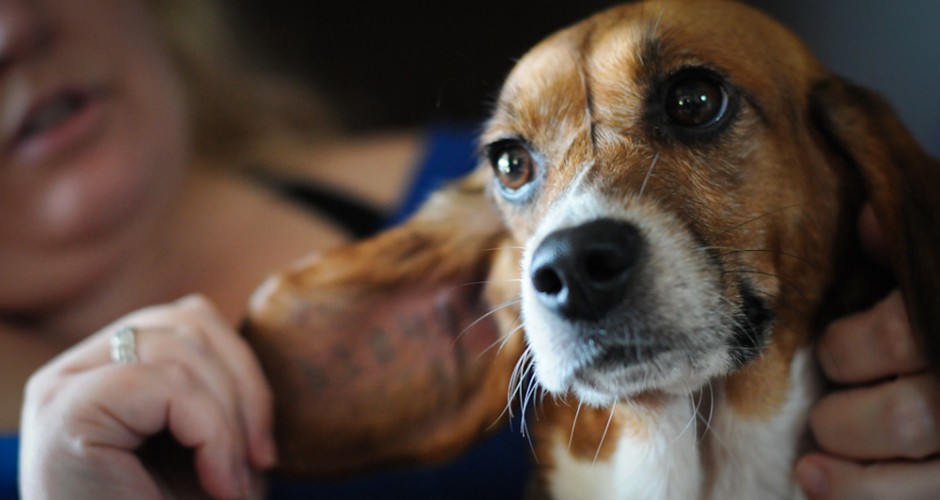 We are eligible to win the 2013 LUSH Prize "Public Awareness of Ongoing Testing". 
The closing date for nominations is July 15th, 2013. Nominate The Ghosts In Our Machine. 
LUSH Handmade Cosmetics is helping to lead the way to end animal testing.
Learn more about its global campaign Fighting Animal Testing. 
Why are we eligible?
THE GHOSTS IN OUR MACHINE is a cross-platform documentary that illuminates the lives of individual animals living within and rescued from the machine of our modern world. Through the heart and photographic lens of acclaimed animal photographer Jo-Anne McArthur, we become intimately familiar with a cast of non-human animals. The film follows McArthur over the course of a year as she photographs several animal stories in parts of Canada, the U.S. and in Europe. Each story and photograph is a window into global animal industries: Research; Food; Fashion and Entertainment. The question is posed: Are non-human animals property to be owned and used, or are they sentient beings deserving of rights?
THE GHOSTS IN OUR MACHINE features various sides of the animal research industry. We put a face and a name to some of the animals. During the first scene of the film McArthur pitches a heart wrenching photographic lead story to her NYC based photo agency about monkey farms in Asia.  Later in the film we meet Maggie and Abbey, two "purpose-bred" beagles formally bred, raised and used within a medical teaching facility. We follow their rehabilitation as part of a moving adoption/rescue story. And, in one of the most memorable scenes of the film, McArthur dedicates the book she is writing throughout the documentary "For Ron", a chimpanzee she had a close connection with, who passed away, who was used repeatedly for biomedical research, who lived in a small cage in a lab for many years. We get to know his story through McArthur's compassionate dedication.
Additionally, our magazine themed website provides meaningful opportunity for people to go deeper into the issues, to Learn More about animal industries and about alternatives to those industries. One of our flagship activities is the 5-Day Ghost-Free Journey (GFJ), a user-friendly, welcoming, educational blog discussion where people can learn how to make more compassionate informed consumer choices, for the Ghosts.
FOR THE GHOSTS