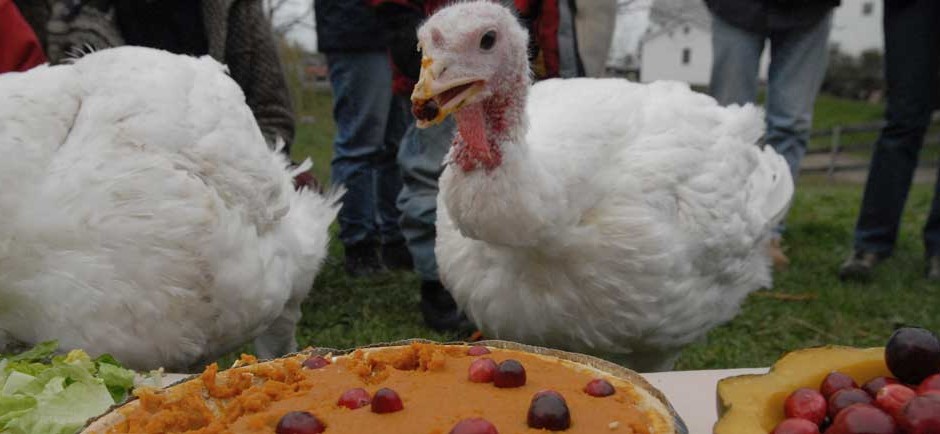 Thanksgiving Feast for the Turkeys, Farm Sanctuary, New York. Photo courtesy Jo-Anne McArthur.
In November we've seen a jump in followers on both our Facebook and Twitter, and I think I can tell you why!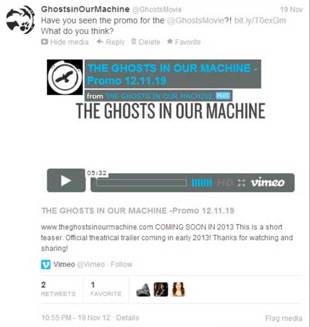 TWITTER HIGHLIGHT
The most re-tweeted tweet this month was the promotional trailer for The Ghosts in Our Machine, followed by Ghost Free recipes. With the RT's of the promotional trailer, @GhostsMovie gained over 40 followers in just a few days! In total, from November 19th to the 29th there have been 3,968 views of The Ghosts in Our Machine promo.
Over THREE THOUSAND views! Excuse me while I smile, and sit with that number – 3,968 lives potentially changed, 3,968 people introduced to the amazing work of Jo-Anne McArthur and the ghosts, 3,968 potential animal advocates ready to make a difference for animals, to help Jo "Save the world".
It's truly incredible.
The Ghosts in Our Machine's promotional trailer was our most shared story, with over 400 facebook views, 55% of those viewers shared the trailer! There were amazing comments too!
"This documentary looks brilliant. I hope it really gets noticed for the animals sake"
 "Wow, you guys.So beautiful & touching.How does she get into a farm truck with a veal calf? Amazing. Cannot wait to see this film!"
 "I cannot express how it touched me except to tearfully say thank you for everything you do and the risks that all of you take to get such footage.I will be sharing this with everyone I know."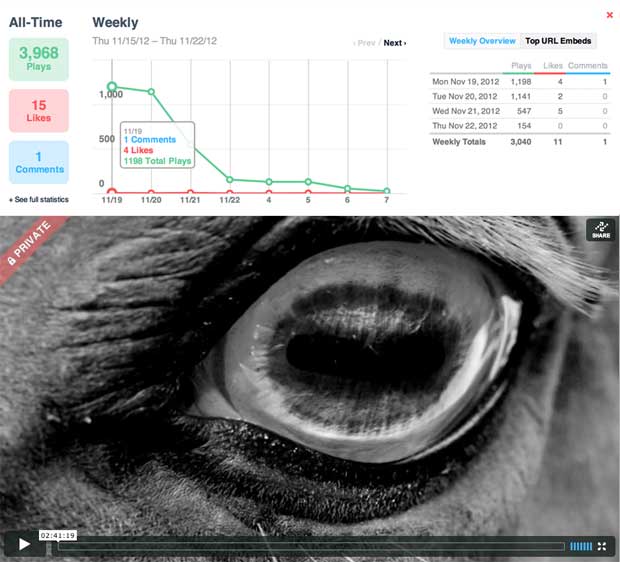 Later in the month, the team was gathering information on "mainstream attitudes". Director Liz Marshall posted some simple words and phrases and followers were asked to post their reactions to them . The word "Bacon" reached over 2,000 people, with 320+ engaged users (meaning folks that clicked or commented on the post).
For the Ghosts!
Danielle Legg