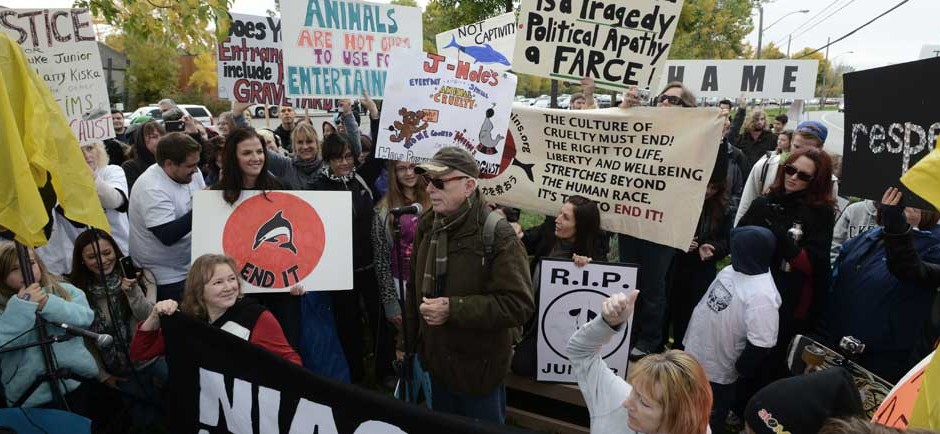 Photo of Marineland Protest, by Jo-Anne McArthur
After 4 days of their journey, mainly focusing on fine-tuning their Ghost-Free lifestyle, Samantha and Chris are interested in discussing animal advocacy today.
Samantha and Chris, you mentioned wanting to share vegan resources and having conversations with non-vegans, as well as ways to effectively communicate about "the ghosts". What has been your vegan/animal advocate experience up to this point and where do you want to go from here?
Coach Rosemary and Coach Donna
The opinions we express as GFJ Coaches are ours personally. We are not professional health practitioners.  Neither are we treating a specific health care issue.  That means we are not offering advice on health-care problems. If you  are experiencing a health-care problem, it is important to seek the advice of a health professional. However we are experienced, practicing vegans and we look forward to coaching you on your journey..