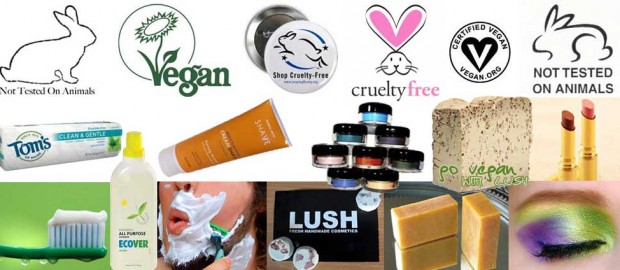 The next area Siobhan would like  to explore is Ghost-Free makeup and personal products.  As a student, Siobhan is looking for affordable and cruelty free products.  While we're on this topic, we can also explore related areas such as clothing, shoes, handbags, household products, and personal products.    Although it's so much fun to talk about makeup and clothes, animal use and testing for our products is a much tougher topic to consider  However, the awareness is growing all around us, and several countries have already banned testing on animals in the cosmetic industry.
Siobhan, where are you right now around this topic, and how can we help you make this transition?  Are there any areas you have specific questions about, or would like to learn more about?
We welcome the community to participate and share!
For the Ghosts,
Rosemary and Donna, GFJ Mentors
The opinions we express as GFJ Mentors are ours personally. We are not professional health practitioners.  Neither are we treating a specific health care issue.  That means we are not offering advice on health-care problems. If you  are experiencing a health-care problem, it is important to seek the advice of a health professional. However we are experienced, practicing vegans and we look forward to coaching you on your journey.