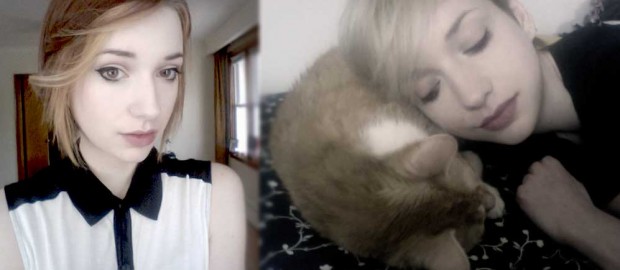 We are excited to announce Siobhan's 5-Day Ghost-Free Journey, proudly supported by LUSH Charity Pot.
Join us from Monday September 16th until Friday September 20th as Siobhan explores a 5-Day vegan lifestyle with the wise and gentle council of our Ghost-Free Journey Mentors Donna & Rosemary. 
Our special guest is Victoria Moran, best selling author and founder/director of Mainstreet Vegan Academy. Victoria will 'drop in' virtually on Thursday September 19th to answer some of Siobhan's questions.
In Siobhan's own words:
I am so excited for this journey! I am a 21 year old student who has been a full-time animal lover for my entire life, and a vegetarian for about 7 years now. I have been looking into eliminating dairy and eggs from my diet for about 3 years now, but I fear the implications that may come to my health … When I saw The Ghosts In Our Machine at Hot Docs in Toronto this year, I decided it was time to make a change and learn how to adapt to the vegan lifestyle.