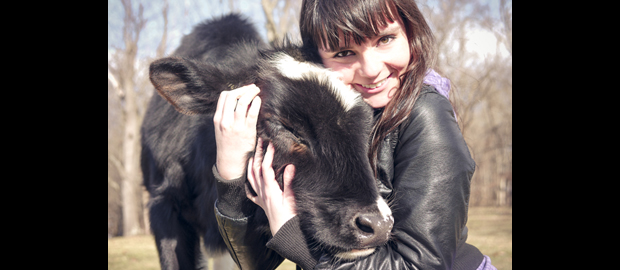 Tatiana was born and raised in Bogotá, Colombia and came to the United States in 2009. As a youth in Bogotá, she spent the majority of her time caring for stray dogs and cats, assuring that they were well taken care of and that they received the love that they deserved. Eventually, in 2007, she realized that farmed animals needed her help as well, and decided to start living a vegan lifestyle. Upon her arrival to the United States, she has become very active in defending farmed animals and educating the public on the realities of the food industry. Aside from her work with The Ghosts in Our Machine, Tatiana splits her limited free time between volunteering for organizations that promote a vegan lifestyle in the United States and volunteering for animal sanctuaries in Spain.
When Tatiana is not volunteering for an organization or a sanctuary, she is immersing herself in her lifetime passion of photography. Tatiana's work has received much acclaim and has been used by many prominent national animal rights organizations.
Tatiana is currently studying for her degree in International Studies. She lives with two rescued cats, Nala and Mango, in Rockville, Maryland..