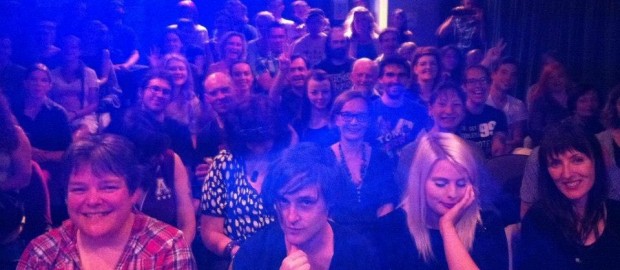 #ForTheGhosts
Community Screenings Campaign Winds Down
Up Next: Impact Assessment! 

Produced and Distributed by LizMars Productions

Supported by the Bertha BRITDOC Connect Fund


Supported by VegFund
By Liz Marshall
09.25.14
(September 25th – Toronto) – Since February 2014, Ghosts has toured 64 cities in 10 different countries spanning 5 continents – across North America, Australia, Europe and to South Africa. My lil' team at LizMars Productions has distributed 75 unique Community Screening events, each hosted by a myriad of organized, passionate and resourceful individuals around the globe. The Ghosts In Our Machine has screened for diverse audiences in theatres, universities, libraries, cultural event centres, animal sanctuaries, café's and restaurants, museums, music festivals, hotels, and other locations! Check out the gallery of photos from the Community Screenings tour, here.
Coming up, we have some final screening events between now and December, you can find the details on our website, here. If you are in the U.S. and you wish to Host a Screening, you can do so through our trusted partner BullFrog Films, here. And, the film is available around the world to stream, download, on DVD, and within educational institutions, learn more here.
The next (and final) phase of the #ForTheGhosts campaign is an "Impact Assessment" to understand how the film influences viewers, including their attitudes towards and actions on behalf of animals. We are partnering with research experts who will help to conduct a focused evaluation to measure changes in opinions and behavior as a result of watching the film. We'll be making some exciting announcements about the impact assessment soon, and we may need your help to encourage participation in the study. Please stay tuned!
To initiate the Impact Assessment Campaign, I worked with Impact Consultant Mandy Leith, who helped to generate some ideas and to download and synthesize truckloads of information from my head to paper. Thanks Mandy!
Time to Stop, Take Stock
Since the film's release 17 months ago, I have been on the frontlines with The Ghosts In Our Machine conducting Q&As, interviews, attending screenings, devising distribution strategies, distributing community screenings, and forming and strengthening alliances with stakeholders. It's been an all consuming and unforgettable journey to ground zero of the animal protection/rights/welfare/ movement.
As part of the Community Screenings tour, I have been fortunate to attend 24 events and participate in meaningful discussions with engaged audiences about animal rights and about the art and activism of documentary filmmaking.  I have travelled extensively with the talented photographer, animal activist, and human star of the film, my friend Jo-Anne McArthur. It's been humbling and infinitely inspiring to experience the groundswell of people around the world, working to change the world, for animals.

Featured Quotes by Hosts of Community Screenings
ALDF gathered in Hollywood, California with local attorneys, SALDF chapter members, and local supporters. This screening celebrated the partnership between ALDF and Ghosts to mutually promote the film and ALDF's Animal Bill of Rights. After the film, ALDF hosted a Q&A session with Jo-Anne McArthur, the human protagonist in Ghosts… We find solidarity with Jo-Anne's experience in the first half of the film. We know her frustration all too well when she faces rejection from a mainstream agency because they can't sell her photographs to the big publishers. Our hearts ache when she must leave the animals behind, when we think of the ones that cannot be saved. But towards the end of Ghosts, Jo-Anne delivers an important message for all of us in this field—despite all of the horrors she has witnessed and documented, she still has hope… "I'm trying to save the world," she whispers, as if the thought is too radical to say out loud. We are with you Jo-Anne. We are trying to save the world too.

– Hollywood, California. April 3rd, 2014. 200 attendees.
Animal Legal Defense Fund – Student Chapter
I showed the film after Empty The Tanks Worldwide, a protest going on all over the world against marine-life captivity and exploitation. We protested Sea Life Park here on Oahu with some folks from Sea Shepherd and Ocean Defender Hawaii, a local conservation group. Many of the protesters made it to the film afterward, so when a few of them mentioned how slow progress is, or how animal use is so culturally ingrained, I reminded them that we were just protesting something that is also culturally ingrained! If marine captivity can change, so can other areas of animal use and abuse. I feel like Ghosts reminded everyone that ALL forms of animal oppression intersect.

– Honolulu, Hawaii. May 24th, 2014. 50 attendees.
Presented by Alexis Thomas.

Community Screenings – Hawaii
Earthmovies proudly hosted the Scottish premiere of the award-winning The Ghosts in Our Machine at Stereo Café, with an amazing turnout for the film! Lots was happening! Free vegan food snacks, a raffle with great prizes, info stalls and a panel discussion with film director Liz Marshall, who came all the way from Canada, as well as with Tatiana Heise from Animal Aid. After that there was some fabulous live music entertainment by Blochestra, a massive neighbourhood orchestra band!

 – Glasgow, Scotland. July 19th, 2014. 100 attendees.
Presented by EarthMovies, Glasgow University Vegan Society.
Grateful
Thanks to the Hot Docs Accelerator Program, Caitlin Rodger has been with my company for a year, she started as an intern and accelerated in her role to become the Community Screenings Campaign Coordinator. Thanks Caitlin for your commitment, care, and attention to detail. I could not have conducted this campaign without you!
It has been a deeply rewarding and educational year working as the Coordinator of the #ForTheGhosts Community Screenings Campaign. I have helped Liz Marshall / LizMars Productions distribute 75 international screenings!  Thank you to all the hosts who worked so hard in bringing The Ghosts In Our Machine to their communities, your enthusiasm and passion is inspiring.  As the campaign winds down now, I am moving onwards to new projects, and wish the Ghosts film continued momentum in its reach and impact around the world.

– For The Ghosts, Caitlin M. Rodger
And, Adam Singer, intern Coordinator, recently joined the team to assist with wrapping up the campaign:
I'm from Johannesburg, South Africa. I moved to Toronto three years ago to pursue a career in the film and television industry in North America. I am in my final year at York University in the Film Production program. I earned an internship with LizMars Productions through my participation in the Hot Docs Accelerator Program for young emerging filmmakers. Working for a passionate, dedicated and successful filmmaker such as Liz further drives my ambitions as a filmmaker myself. Coordinating the Community Screenings campaign has been, and is, a thrill.

– Adam Singer
My heartfelt thanks to the team, the hosts, audiences, fans, supporters, and to the project's partners.
With your combined support Ghosts took flight; she has a very large wingspan.
For the Ghosts,
Liz Marshall
Filmmaker and self-professed obsessed grassroots distribution maverick
LizMars Productions | Ghosts Media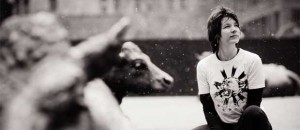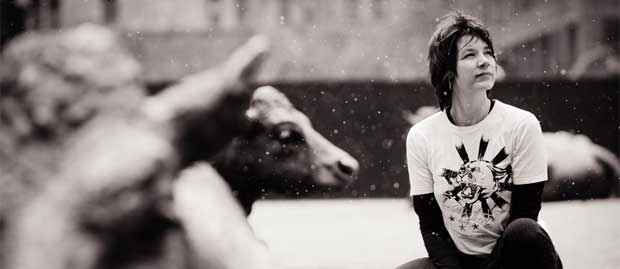 List of Hosts in alphabetical order: Feb 2014 – Sept 2014
Action for Animals – Seattle, Washington
Alexis Thomas – Honolulu, Hawaii
Allyson Dwyer  – Red Bank, New Jersey
Anima – Copenhagen, Denmark
Animal ACTivists of Philly – Philadelphia, Pennsylvania
Animal Equality – London, United Kingdom
Animal Justice Party – Melbourne, Australia
Animal Legal Defense Fund – Oakland, California
Animal Liberation ACT – Canberra, Australia
Ann Arbor District Library – Ann Arbor, Michigan
Appetite for Change – Stanford, California
April Meddick – Grovedale, Australia
Basisgruppe Tierrechte – Bern, Switzerland
Berkshire Voters for Animals – Pittsfield, Massachusetts
Big Cat Rescue – Tampa, Florida
Bristol Animal Rights Collective – Bristol, United Kingdom
Clayoquot Sound Community Theatre Association – Tofino, British Columbia
Cleveland VegFest – Cleveland, Ohio
Compassion Over Killing – Washington, DC
Compassionate and Sustainable Consuming – Northfield, Minnesota
Conscious 108 – Johannesburg, South Africa
Consuming for Change – Phoenix, Arizona
CUNY Law Student Animal Legal Defense Fund – Long Island City, New York
Djurens Rätt (Animal Rights Sweden) – Sollefteå, Sweden
Djurrattsalliansen (The Animal Rights Alliance) – Stockholm, Sweden
Djurrattsalliansen (The Animal Rights Alliance) – Uppsala, Sweden
Earthmovies – Glasgow, United Kingdom
Farm Sanctuary Hoe Down – Orland, California
Farm Sanctuary Hoe Down – Watkins Glen, New York
Florence Yoga – Florence, Massachusetts
FOOD FIGHT! Vegan Grocery – Portland, Oregon
Freedom Hill Sanctuary – Goodwood, Australia
Friends of Animals – Toronto, Ontario
Friends of Animals – Victoria, British Columbia
Give Back Yoga Foundation – Rhinebeck, New York
Grand Rapids Veg Meetup – Grand Rapids, Michigan
Healthy You Network – Tucson, Arizona
Humane Society of the United States, South Texas College of Law – Houston, Texas
Hunt Saboteurs Association – Portland, Oregon
Indiana Animal Rights Alliance – Indianapolis, Indiana
Indy Veggie Meet-up Group – Indianapolis, Indiana
Institute for Human-Animal Connection – Denver, Colorado
Keiko Krahnke and Fort Vegan – Fort Collins, Colorado
Little Oak Sanctuary – Canberra, Australia
Lompoc Vegan Society – Lompoc, California
Louisville Vegetarian Initiative – Sellersburg, Indiana
National Museum of Modern and Contemporary Art – Seoul, South Korea
NebenrolleNatur – Hinteregg, Switzerland
New England Anti-Vivisection Society (NEAVS) – Boston, Massachusetts
Niagara Veg Fest – St. Catherines, Ontario
Noor Cultural Centre & Green Sacred Spaces – Toronto, Ontario
Northeast Florida Veg Society – Jacksonville, Florida
Northern Vegan Festival – Blackpool, United Kingdom
OPEN CINEMA: Connecting the Docs – Toronto, Ontario
OPEN CINEMA: Connecting the Docs – Victoria, British Columbia
People for Animal Welfare – Stanford, California
Rachel Brugeman – Shenectady, New York
Rice Animal Rights and Rice Ethnographic Film Society – Rice University – Houston, Texas
Sacramento Animal Rights Group – Sacramento, California
Student Animal Legal Defense Fund at University of British Columbia – Vancouver, British Columbia
Student Animal Legal Defense Fund Chapter at University of California, Irvine, School of Law – Hollywood, California
Student Animal Legal Defense Fund at University of Victoria – Victoria, British Columbia
Sun-Ray Cinema – Jacksonville, Florida
Svensk mat och miljöinformation in partnership with ABF – Stockholm, Sweden
Sydney Nursing School – Sydney, Australia
The Hard & Soft Yoga Institute – Rhinebeck, New York
The Rookery – Kitchener, Ontario
Tier-im-fokus – Bern, Switzerland
Toronto 30th Veg Food Festival – Toronto, Ontario
Triangle Chance for All  – Chapel Hill, North Carolina
University of Louisville Eco-Reps – Louisville, Kentucky
University of Louisville Group Recycling and Sustainability Solutions (GRASS) – Louisville, Kentucky
University of Southern Maine – College of Arts, Humanities and Sciences, Women and Gender Studies Program, Criminology Program – Portland, Maine
University of Northern Colorado and the International Film Series – Greeley, Colorado
Uplands PEAK Sanctuary – Sellersburg, Indiana
Veg Rehoboth – Rehoboth Beach, Delaware
Vegan Ireland: The Vegan Society of Ireland – Dublin, Ireland
Vegan Ireland: The Vegan Society of Ireland – Kilkenny, Ireland
Vegane Gesellschaft Schweiz – Hinteregg, Switzerland
Vegetarians of Highpark – Toronto, Ontario
Vegfest UK – London, United Kingdom
VegMichigan – Ann Arbor, Michigan
Western Massachusetts Animal Rights Advocates (WMARA) – Florence, Massachusetts
Western Massachusetts Animal Rights Advocates (WMARA) – Pittsfield, Massachusetts
While You Were Sleeping – Cape Town, South Africa
Willowite Animal Sanctuary – Grovedale, Australia
World Society for the Protection of Animals Dalhousie University – Halifax, Nova Scotia