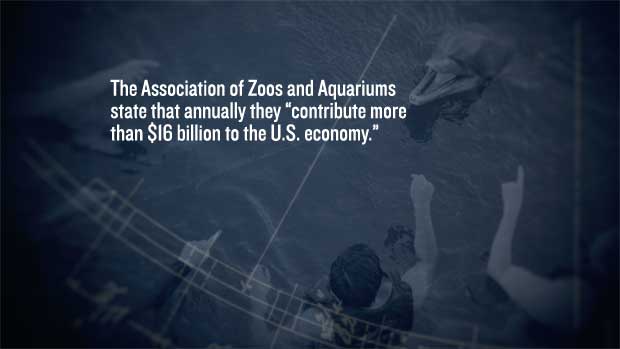 Alliance of Marine Mammal Parks and Aquariums
The Alliance of Marine Mammal Parks and Aquariums is an international association representing marine life parks, aquariums, zoos, research facilities, and professional organizations dedicated to the highest standards of care for marine mammals and to their conservation in the wild through public education, scientific study, and wildlife presentations.
Born Free Foundation
Born Free is in action around the world to save lives, stop suffering and keep wildlife in the wild
Captive Animals' Protection Society
The Captive Animals' Protection Society (CAPS) is a UK-based charity leading the campaign to end the use of animals in entertainment.
Cetacean Rights
We affirm that all cetaceans as persons have the right to life, liberty and wellbeing.
Kimmela Center for Animal Advocacy
To apply knowledge, research, science and education to bring an end to the exploitation and abuse of nonhuman animals.
Ocean Care
For 24 years, Ocean Care protects the marine mammals and the oceans
Orca Project
The Orca Project Corp is a small but effective 501(c)(3) non-profit corporation, collaborating with some of the world's top marine mammal experts and caring professionals from diverse backgrounds, working to change the public's attitude and government supervision of marine mammals in captivity through research, investigation and education.
Ric O'Barry's Dolphin Project
A campaign under the International Marine Mammal Project at the non-profit Earth Island Institute. The Dolphin Project aims to stop dolphin slaughter and exploitation around the world.
The International Marine Animal Trainers' Association
IMATA is dedicated to providing and advancing the most professional, effective, and humane care of marine animals in all habitats.
Vancouver Aquarium
The Vancouver Aquarium is a self-supporting, non-profit society dedicated to effecting the conservation of aquatic life through display, communication, public programming and education, research and direct action.
Voice of the Orcas
Through experiencing captivity first-hand, we came to the conclusion that it is wrong. We hope you'll browse our website and join your voice with ours.
Whale and Dolphin Conservation
World Association of Zoos and Aquariums
The goal of the World Association of Zoos and Aquariums is to guide, encourage and support the zoos, aquariums and like-minded organisations of the world in animal care and welfare, environmental education and global conservation.
Zoocheck Canada
A national animal protection charity established in 1984 to promote and protect the interests and well-being of wild animals.
LEARN MORE
ANIMALS USED FOR ENTERTAINMENT