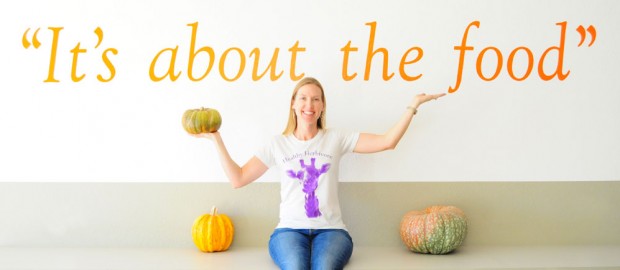 Healthy You Network
www.healthyyounetwork.org
Photo courtesy of Alaina Brownell-Chapin
Lorena Elke, our Research Consultant, conducted the following interview with Amber Adil of the Healthy You Network.
LE: The Healthy You Network seems to be actively engaged with the community. Can you talk about the origins of the Network, including some of the successes you have seen with the development of this network in your community? Have there been any challenges and how did you overcome them?
AA: In 2011 a small group of concerned Tucsonans came to an important realization. The health of millions of Americans, the health of the planet, the health of the economy and the health of other animals are in crisis.  Obesity, heart disease, diabetes and a host of other chronic diseases affect more than half of the adult population.  Health care costs have skyrocketed to unsustainable levels.  Our oceans and rivers are polluted and animals are suffering. We knew things had to change; and the key to that change is the food we eat.
Because neither corporate America nor the policy makers in Washington are going to help us anytime soon, we decided the best way to tackle the problem was through a grassroots effort. It will be up to us as individuals to reclaim control over our food and our health. Thus, Healthy You Network was born. Our goal is simple: to provide education about the lifelong health benefits of whole, plant-based food to residents of Southern Arizona.
We tend to measure our successes in terms of individuals. For instance, a friend of mine attended one of our events in September 2012 and made a commitment that very day to become plant-based. She was suffering from heart disease and taking medication for her cholesterol and blood pressure. Within five weeks of adopting a plant-based diet, her doctor took her off both her medications. She has since lost 45 pounds. The health benefits to her have been tremendous. In addition to stories like this, we have been successful in raising awareness of environmental and animal-rights issues through our free movie series and VegFest. We've screened other films such as Peaceable Kingdom and The Cove. Many people were unaware of the issues addressed in these films and have pledged to adopt a plant-based way of life because they do not want to contribute to the suffering of animals or the destruction of our planet. Each person that chooses a plant-based diet is a success for HYN.
Our biggest challenge thus far has simply been getting the word out about our organization. We have made great strides in community awareness through our events like VegFest, our free movie series and our newly-opened community Resource Center. But we still have much work to do and as an all-volunteer, nonprofit we hope people see the value in what we do and will support our efforts so we can continue our work that we believe is vitally important.
LE: As we know, the factory farming industry is inherently exploitative and produces much suffering for nonhuman animals, as do other industries, such as fur farming, vivisection and animals used in entertainment. The Healthy You Network seems to emphasize diet as an access point into exploring our relationship to nonhuman animals. Can you talk about the reasoning behind this approach? Does the Network also address other nonhuman animal industries? In what way?
AA: The beauty of adopting a whole food, plant-based diet is that it addresses so many of our current ills in one simple way. If you stop consuming animal products, you immediately benefit nonhuman animals, your own health, the environment and the economy. I always say that if I'm in a roomful of people, 99% of those people care about at least one of those four issues. Adopting a plant-based diet is profoundly beneficial. That's why "It's About the Food" is the motto of Healthy You Network.
HYN's annual VegFest is an opportunity to educate attendees about all the benefits of going plant-based. For that reason, in the past we have invited groups such as Mercy for Animals and the Humane Society so people have the opportunity to explore their relationship to nonhuman animals and the various ways they are exploited for profit. Additionally, at our community Resource Center we have a lending library of books and DVDs that includes material which addresses these topics.
LE: Please tell us about your upcoming Community Screening of The Ghosts In Our Machine in Tucson, AZ… it sounds exciting! You are paving the way for other "hosts" to organize excellent events as part of the film's Community Screenings Campaign.
AA: Healthy You Network is honored and thrilled to be screening The Ghosts In Our Machine. It is a free event for the community because we want to provide access to the film for as many people as possible because we feel the message is so important. We are hosting Jo-Anne McArthur and Liz Marshall for a Q&A after the film because we have found that the opportunity for people to meet the director of a film, and in this case the subject, increases participation. In an effort to reach as many people as possible we are also hosting a book signing of We Animals at our community Resource Center prior to the screening. The Loft theater holds 500 people and we expect a sell-out crowd. For those not able to obtain a seat, we're providing another opportunity for them to learn about Jo-Anne's work and hopefully move them to action. Every so often a film comes along with the ability to make a true impact on people's beliefs and we think The Ghosts In Our Machine is one of those films.
The Healthy You Network is our Featured Animal Ambassador for February 2014.