LIZ MARSHALL –  DIRECTOR  PRODUCER  WRITER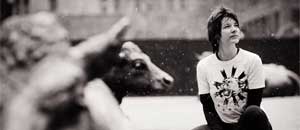 Liz Marshall is an award winning Canadian documentary filmmaker. She has written, directed and produced broadcast, theatrical, grassroots and cross-platform documentaries shot around the world, largely focusing on social justice and environmental themes. […]
NINA BEVERIDGE – PRODUCER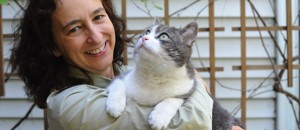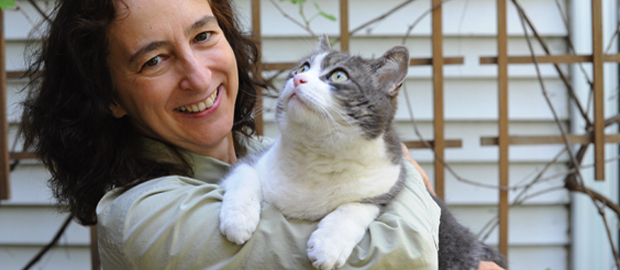 'The Ghosts in Our Machine' has opened my eyes to the escalation of humankind's clinical and heartless exploitation of animals in order to support our voracious needs. I am grateful to be able to participate on this important project. […]
MILA AUNG-THWIN – EXECUTIVE PRODUCER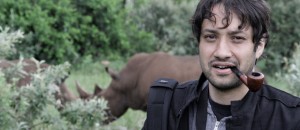 Mila Aung-Thwin is co-founder of EyeSteelFilm. After completing his studies at McGill University in 1998, he began working with maverick filmmaker Daniel Cross on the feature documentary S.P.I.T: Squeegee Punks in Traffic, […]
ROLAND SCHLIMME – EDITOR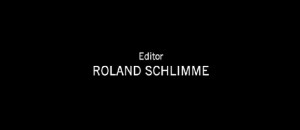 Selected Editing Credits (98-09)
Editor Slow Blink, experimental short, summer 09
Independent, Phillip Barker (Director) […]
RODERICK DEOGRADES – EDITOR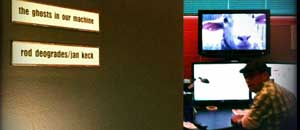 Roderick Deogrades has worked both as a Picture Editor and a Sound Editor for the past fifteen years. This extensive knowledge of both sides of the post equation has proven invaluable. Some of his past credits include picture editing Michael McGowan's One Week and Score: A Hockey Musical […]
JOHN PRICE – CINEMATOGRAPHER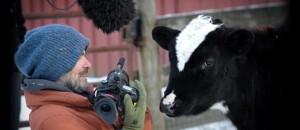 John Price likes shooting documentary films with Liz Marshall and Jo McArthur. He likes projects that explore vital aspects of humanity especially when their aim is to affect progressive social change. He likes cameras and lenses […]
IRIS NG – CINEMATOGRAPHER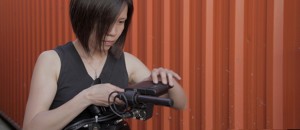 Iris Ng is a Toronto-based cinematographer with over 10 years experience shooting narrative, art, and documentary films. She has collaborated with award-winning filmmakers and artists whose work have screened at festivals and exhibitions  […]
NICK de PENCIER – CINEMATOGRAPHER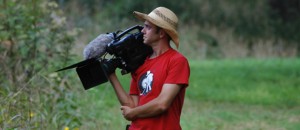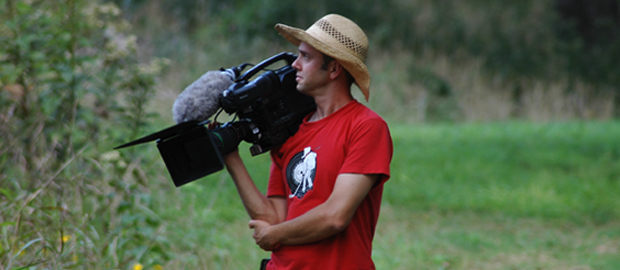 Nicholas de Pencier is a director, producer, and director of photography specializing in documentary for the past 20 years. He is President of Mercury Films (mercuryfilms.ca). […]
BOB WISEMAN – COMPOSER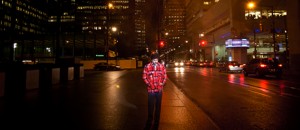 Bob Wiseman is a composer and songwriter who has won Juno awards and CBC lifetime achievement awards. The National Campus Association nominated him in 2010 for the Governor General's Media Arts Award. His upcoming 13th album […]
JASON MILLIGAN – LOCATION SOUND RECORDIST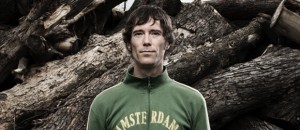 Jason started volunteering in the Toronto film industry in 1999 as a boom operator and began recording sound for short films soon after. Since 2002, Jason has recorded sound for the feature length documentary films "Dying at Grace" by Allan King, […]
GARRETT KERR – SUPERVISING SOUND EDITOR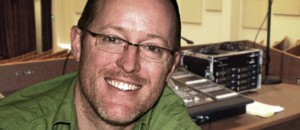 Born and raised in the United States, Garrett began his early work in sound doing soundscapes for theatre and contemporary dance, and working for public radio in Minnesota and community radio in Arizona. He moved to Canada in 1996 and began working […]
DANIEL PELLERIN – SUPERVISING RE-RECORDING MIXER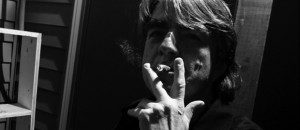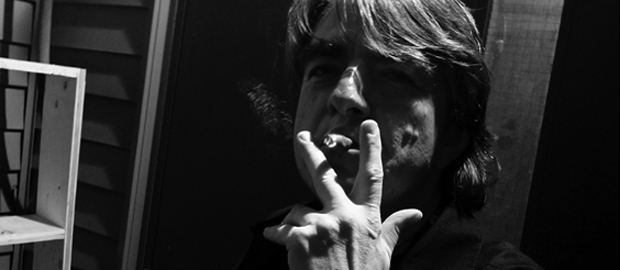 Daniel Pellerin has worked in sound and music post production for film and television for the past 32 years, as recording and re-recording mixer / engineer, sound design and music supervisor / editor.
Throughout his career, he has mixed […]
NOAH BINGHAM – PRODUCTION MANAGER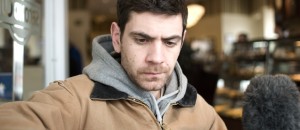 Noah Bingham grew up in love with the natural world, lifting rocks and looking at all the life underneath and hidden from sight. He was born in New Jersey to a Western Pennsylvania family from steel towns, and grew up in Canada. Noah is an emerging filmmaker […]
LORENA ELKE – RESEARCHER & CONSULTANT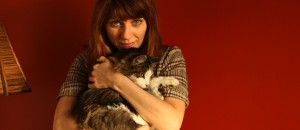 Animal Rights Activist, Writer, Researcher, Educator, Teacher.
Lorena studied film, women and gender studies, and history at Mount Saint Vincent University […]
LINA TRICHILO – RESEARCHER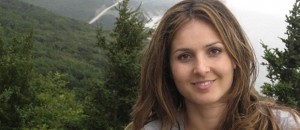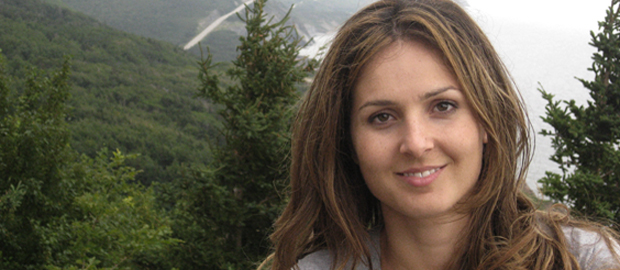 Lina is a Researcher for The Ghosts In Our Machine. Prior to joining The Ghosts In Our Machine team, Lina was an Executive Assistant to the CEO at Habitat for Humanity Toronto and graduated from York University with a Bachelor of Administrative Studies  […]
KEVIN CANERS – ASSISTANT EDITOR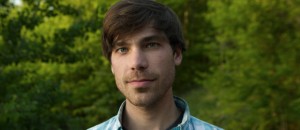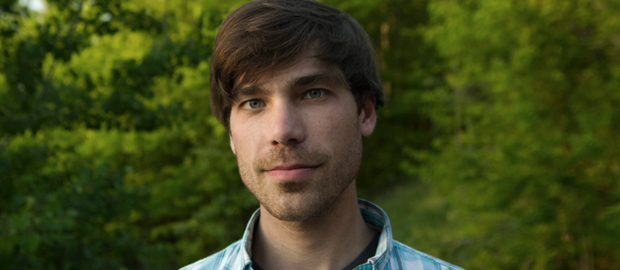 Kevin came to the Ghosts project in 2011, at a time that coincided with his own evolving food ethics and growing awareness surrounding animal welfare issues.
Passionate about stories  […]
JAN KECK – ASSISTANT EDITOR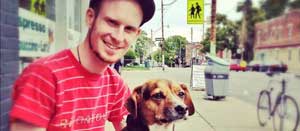 Before Jan started working on the Ghosts In Our Machine project, he wrapped a short, satirical documentary about backyard chicken keeping, and the people who are being criminalized for doing this in Toronto. It seemed like a natural extension to continue on his journey about animals and food with the Ghosts.  […]
THE GOGGLES – INTERACTIVE DIRECTORS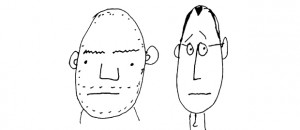 Michael Simons & Paul Shoebridge – award-winning creators who have produced magazines (most notably, Adbusters), books, television spots, and major international advocacy campaigns, including TV Turnoff, Buy Nothing Day, […]
SEAN EMBURY – INTERACTIVE PRODUCER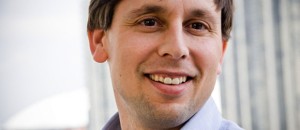 Sean Embury has been creating innovative digital tools and interactive experiences for twenty years. His studio, Denman, works with producers, publishers, broadcasters, and brands to develop stories that engage new audiences across platforms and devices. Since 2010 they have produced a deep portfolio of award-winning interactive arts, news, and documentary projects  […]
MICHAEL TUCKER – WEB MASTER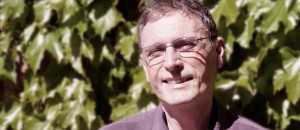 Mike Tucker has over 20 years experience working in the fields of web and print design. He was educated at Trinity College, University of Toronto (Medieval Studies / Art History) and the Ontario College of Art (Video / Photography). […]
ROSEMARY TARENTINO FOOS – GFJ COACH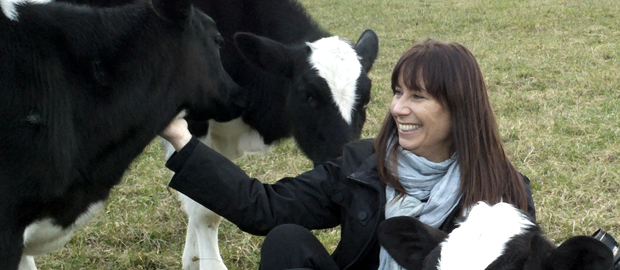 2007 marked the beginning of my vegetarian journey, and later in 2010, my vegan journey. What followed was a radical shift in my consciousness and realization that I am empowered with the gift of choice that aligns with wanting to contribute   […]
DONNA OAKES – GFJ COACH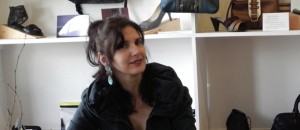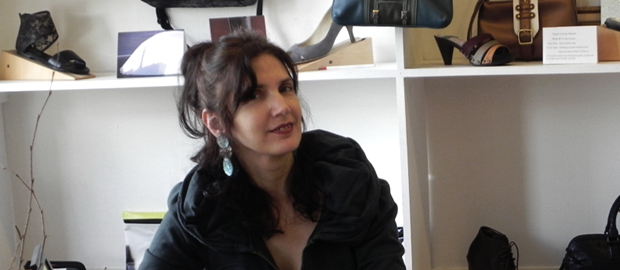 I began my vegan journey in April of 1989. I own a vegan boutique in upstate New York (Cow Jones Industrials Vegan Boutique) and I focus on making people aware of what they wear and how it affects animals, the environment and […]
DANIELLE LEGG – COMMUNITY CONNECTIONS & TWITTER GODDESS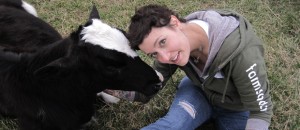 Danielle grew up on a farm in Ontario, NY. Her first best friends being pigs, goats, cows, and sheep. At an early age she began to distinguish some animals as friends, while others were food. It was just "The way things are."  […]
TATIANA MENDEZ – NEWSLETTER – ANIMAL AMBASSADORS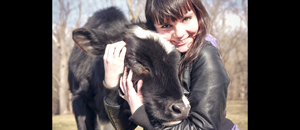 Tatiana was born and raised in Bogotá, Colombia and came to the United States in 2007. As a youth in Bogotá, she spent the majority of her time caring for stray dogs and cats  […]